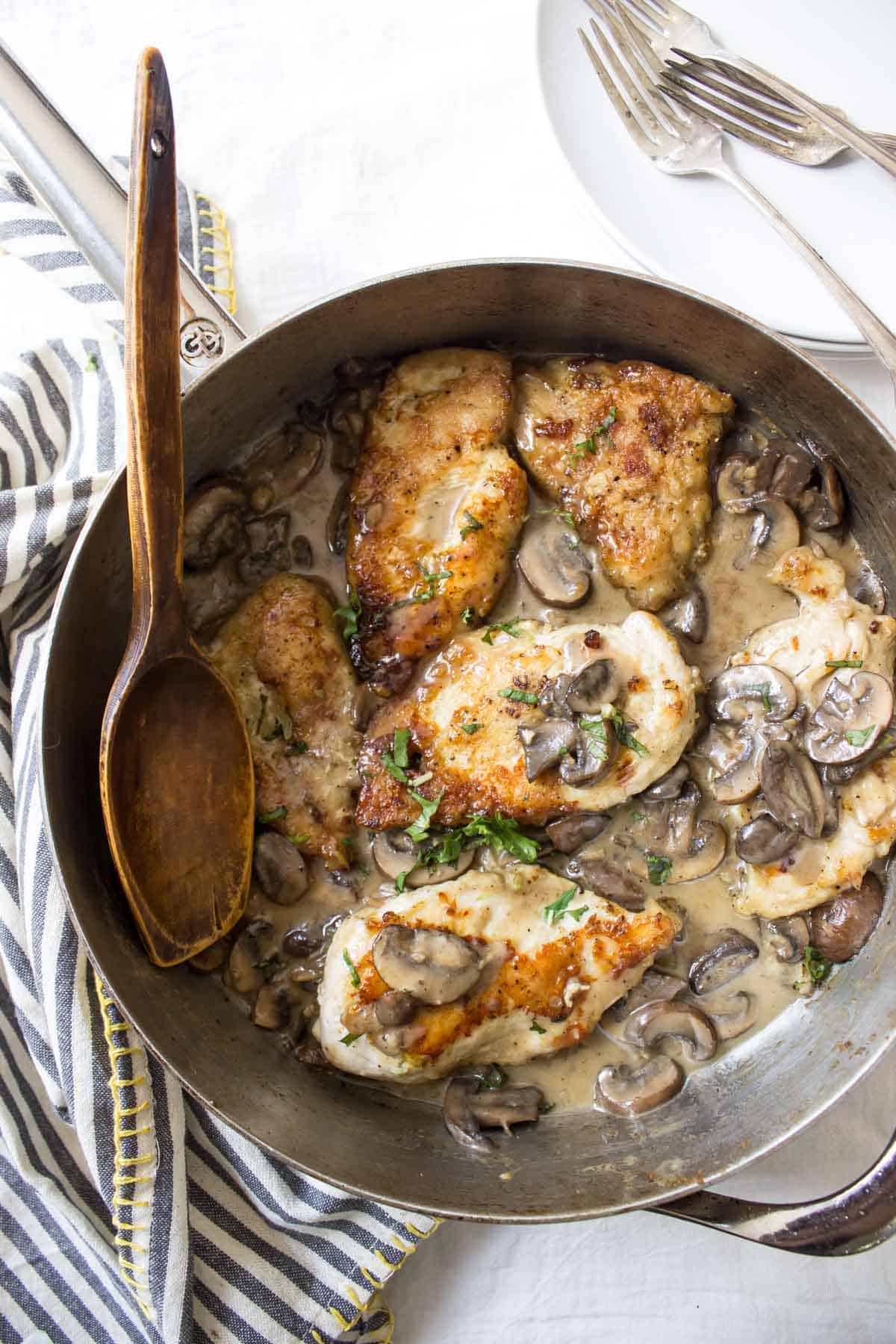 Day 2 of the EASY Weeknight Chicken Dinners "theme week" and we've got this delicious Dairy Free Creamy Mushroom Chicken Skillet!
This recipe reminds me of chicken marsala but lighter and brighter. Just a few simple ingredients is all you need to make this creamy skillet dinner! It's perfect with some paleo or GF pasta, rice, or just a nice side salad to round it out.
I started by dredging chicken cutlets in a bit of seasoned tapioca flour and searing it off in a hot skillet. This allows a nice golden crust to form and gives a crunch to the chicken. After that I removed the chicken and added in a bit of ghee, some sliced mushrooms, and garlic….