I'm hopping on the popsicle craze today. I've never been much of a popsicle fanatic, yeah I like them but unless they're super good I can take it or leave it. Speaking of super good take a look at these Thai Iced Tea Popsicles from Thyme & Tamarind! Don't they look amazingggg! I'll for sure be trying those out soon. These Honeydew Mint popsicles Winesicles are so refreshing on a hot summer day, especially here in Tennessee where it's been blazing hot the past few days. I'm praying for fall to hurry up and get here. I'm dreaming of cool days and pumpkin everything. You think I'm kidding but I'm so not. I may have to change the blog name to Wicked Pumpkin before winter rolls around.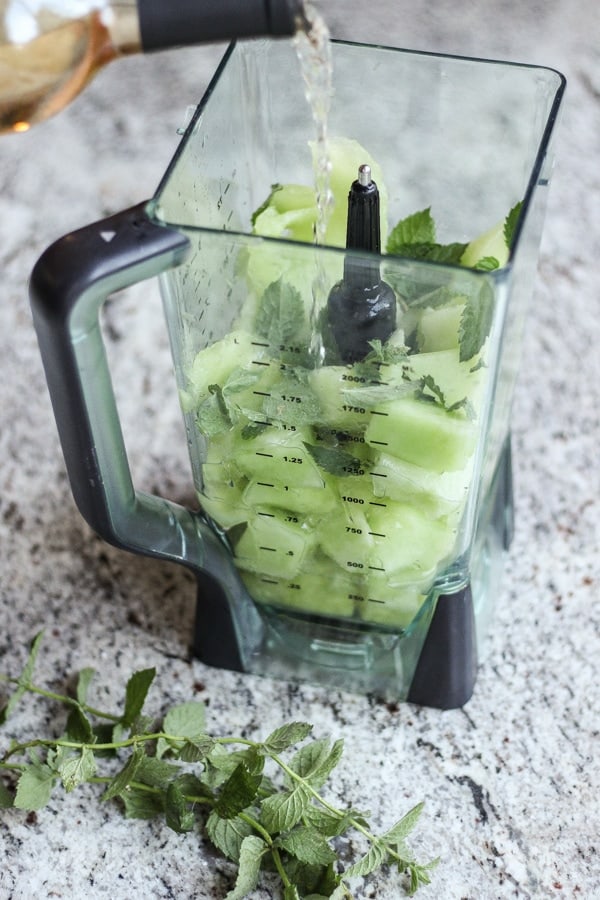 Now that I have popsicle molds I'm going to take advantage of the hot weather though and use it as an excuse to make tons and tons of popsicles. Get ready.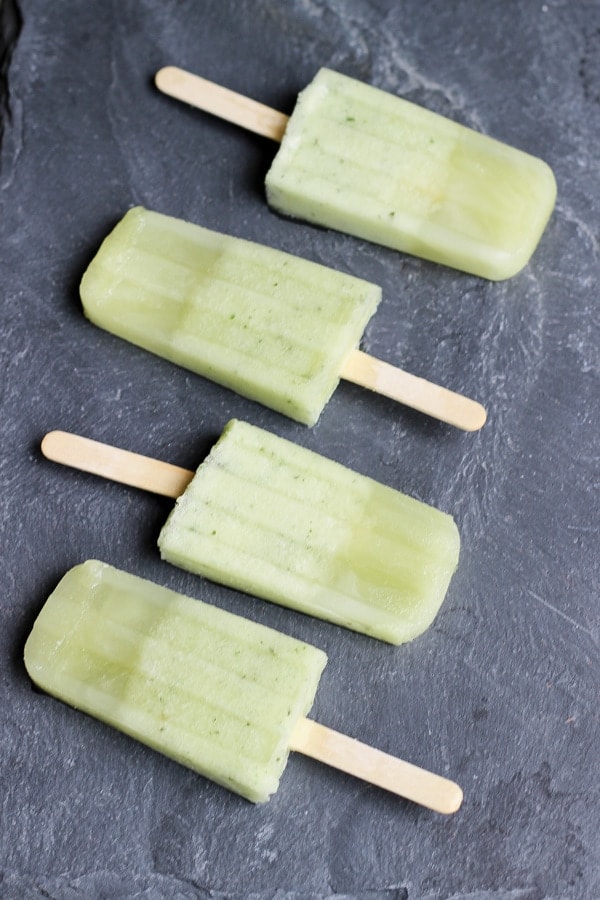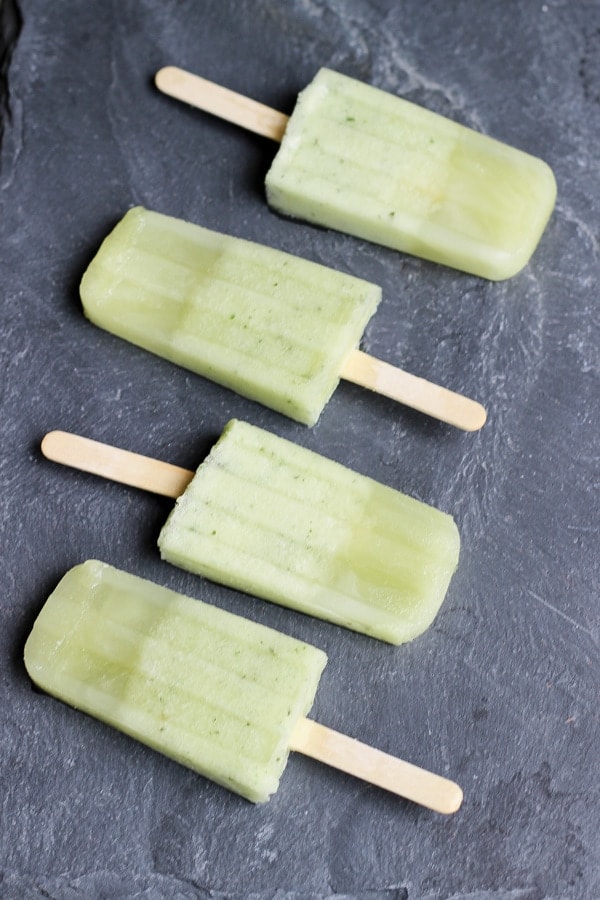 Honeydew Mint Winesicles
2014-08-08 12:41:55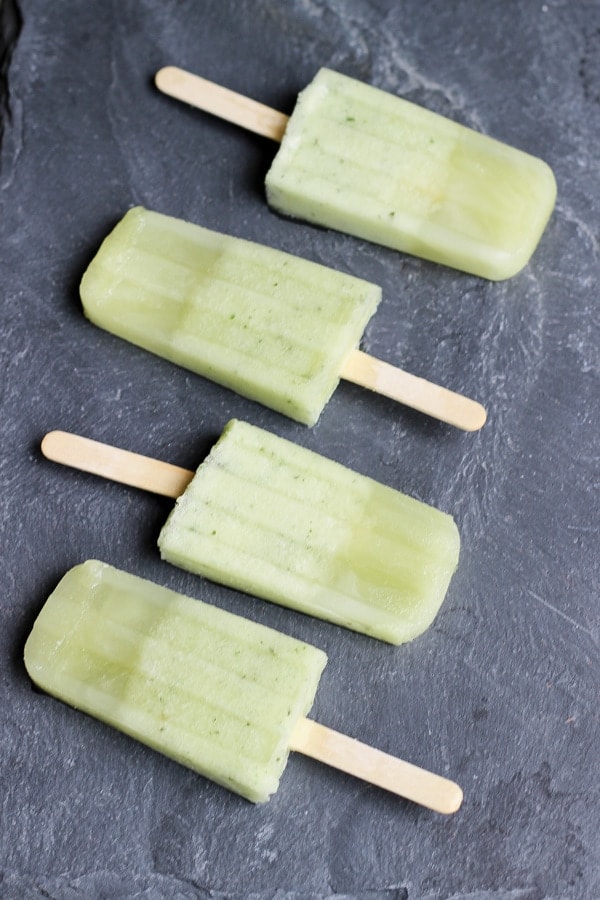 A refreshing summer popsicle!
Ingredients
1/2 honeydew melon, peeled and cubed
4 large sprigs of mint
3/4 cup white wine (Pinot Grigio or Moscato)
1 cup water
1 cup sugar
Instructions
In a small pot over medium high heat bring water, sugar and mint springs to a boil. Lower heat and simmer stirring for about 10 minutes. Set aside to cool.
Place melon and wine into a blender along with the cooled simple syrup (mint and all) and blend until smooth.
Pour mixture into popsicle molds and freeze until hard or overnight.
Wicked Spatula http://wickedspatula.com/